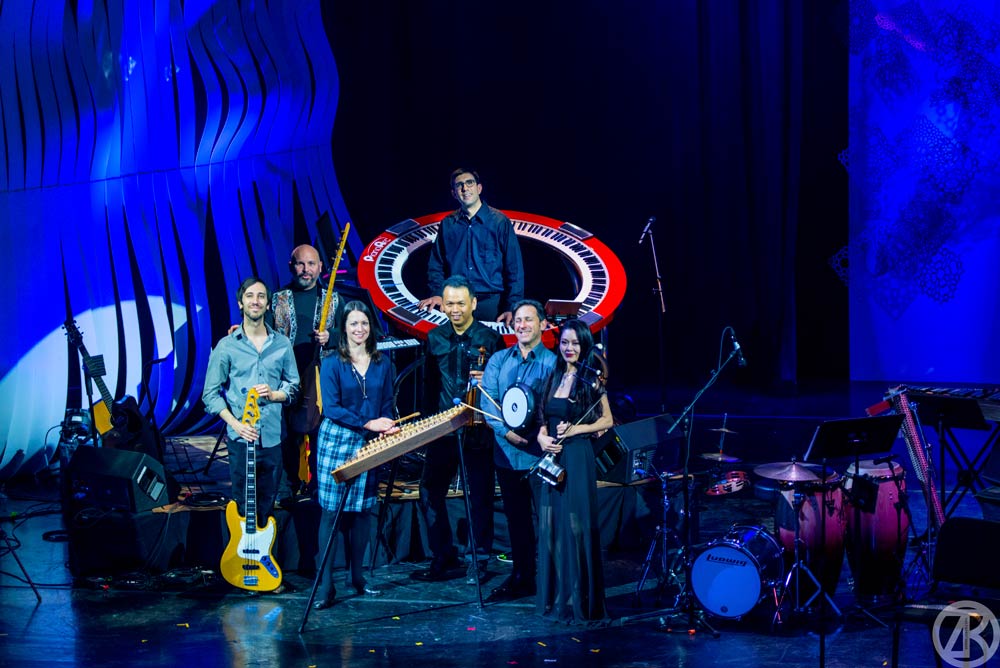 Acclaimed world music ensemble, 6ixwire, led by University of Delaware professor Xiang Gao,  featured a PianoArc Brock360 in its recent sold-out performance at the school's Mitchell Hall on March 4th, 2017.  This performance, enabled through a short term rental of the PianoArc Brock360, delivered on musical and visual impact.  As keyboardist Matt Brower commented, "it was like performing in an IMAX piano".
Matt holds a Doctor of Music Arts from the University of Michigan, and is one of the first artists to perform classical repertoire on a PianoArc.  "I couldn't believe how expressive I could get.  For a synth action to get all that color and expression was amazing",  said Matt.  As a professor at Washington College in Maryland, an active performer, as well as private teacher, Matt feels PianoArc can open new horizons for keyboardists – saying  "it's like an immersive instrument, wrapped around me, like part of my body,  it inspires new ideas".
PianoArc rentals are now possible.  If you have an event, and want to learn more about availability and rental rates, please fill out our rental inquiry form.
Stay tuned for videos from this amazing performance.