This cool 72-note, quarter circle is a distinctly unique piece.
---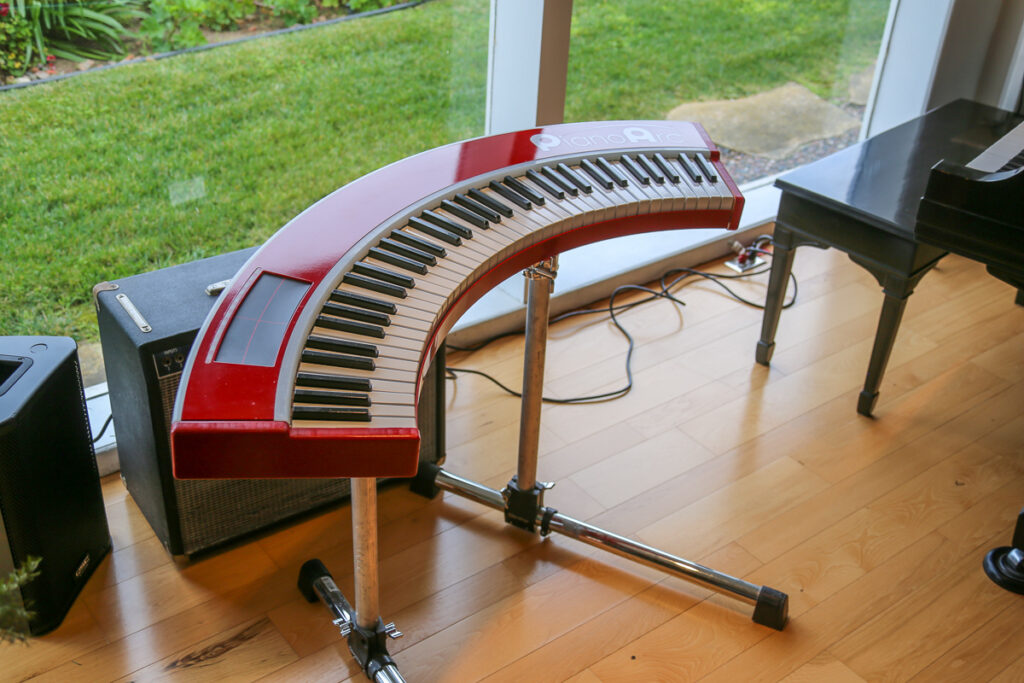 ---
Demo Unit Includes:
Keyboard: 72-note quarter circle controller keyboard
Zpad: Control 3 midi parameters with one finger.
Stand: Gibraltar hardware – custom mount to keyboard.
Condition: Very Good
---
This is the latest design including light show mode.
Check for updated availability below:
---