Announcement
We have 1 in-stock, latest design, complete circle PianoArc demonstration unit available for immediate delivery
---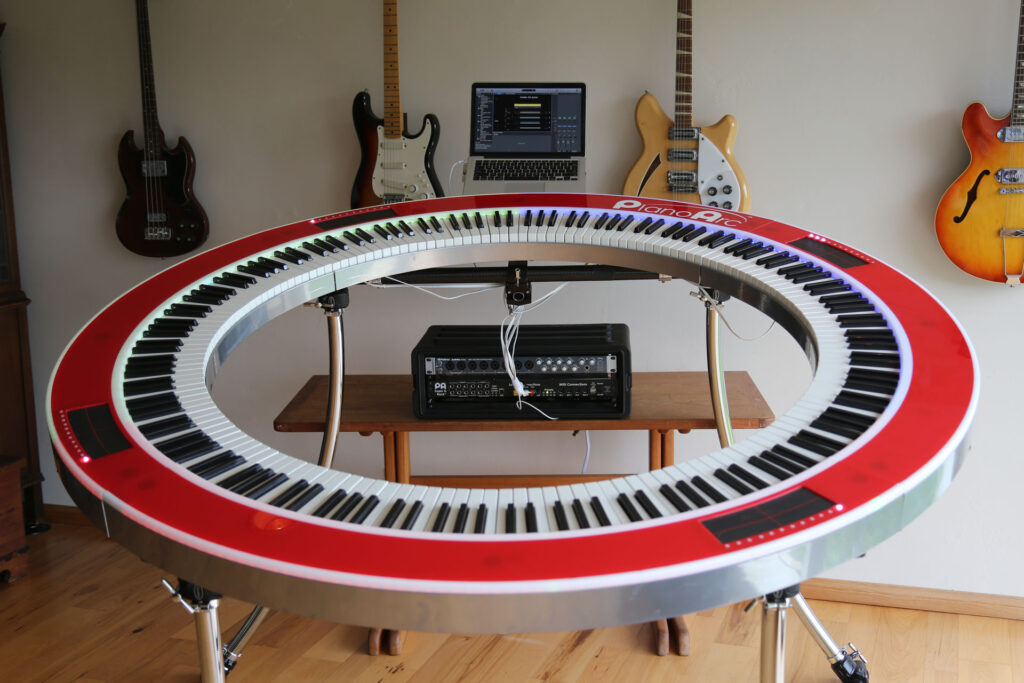 ---
Demo Unit Includes:
Keyboard: The Full PianoArc Circle – qty 4, 72-note sections
Stand: Custom Stand with Chrome/Carbon Fiber
Rack Mount Module: The Super G-box control unit with 12 pedal inputs and USB out. (6 continuous, and 6 switched)
Cabling: to connect sections/G-box.
Flight Cases: for 4 keyboard sections.
Condition: Excellent, Used only by PianoArc personnel.
Check for updated availability and pricing below:
---