Own or Feature a piece of Musical History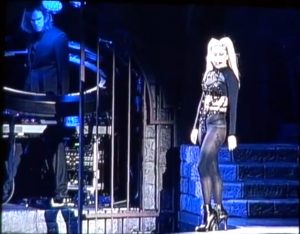 The world's first PianoArc, we call it Serial #1 or SN1 for short, is going to be available very soon for relocation from its current spot in Southern California.  We are accepting proposals for its use or sale.
We will entertain all serious offers along the lines of the following:
For outright purchase for collector or private home
For display in a museum
Use in a high profile music venue
The original PianoArc has been described as "mighty" – it is somewhat larger and considerably heavier than our more-recent units.  Visually it is striking, it is an extraordinary balance of innovation and art.
From the 'things you might not know' about this unit dept:
Is a bonafide piece of musical instrument history.  The world's first playable circular keyboard.
Debuted at the Olympic Stadium in Seoul South Korea in April 2012.
Has its own road tour case used on two Lady Gaga world tours.
The instrument's 4 keyboard  (3 88-note, 1 30-note) sections of this unit CAN be separated  – rendering it more portable than it appears in photographs.  Keep in mind – it has NOT been separated much – and this procedure is not recommended for frequent moves.
Has an adjustable tension action that can vary weight/feel per key.
Please the form below with your offer, plan, idea:
[contact-form-7 id="1656″ title="SN1 Proposal"]